Your Team Of Database Professionals
Microsoft Access Professionals, powered by Winning Solutions, Inc. has been delivering database solutions since 1996. We are standing by to assist your company with all your database needs. Big or small, if you have a database project, we have a solution that fits
Is Microsoft Access Professionals Right for You?
How We Operate
We can service your company in three different ways:
Database Upload: Upload your entire database to our system and let us do what we do best.
Remote Support: We can work together using Join.me or your preferred method of remote meeting and screen sharing.
Onsite Staffing: We can provide onsite consulting, project management and a support team to help you with all of your database needs.
Find The Service Right for You
Whether you need Microsoft Access support, a custom-built database, onsite staffing or database services for government contracts, we can help. Contact Microsoft Access Professionals today and join our growing list of satisfied customers.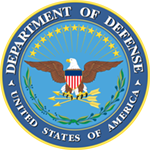 WSI values the relationships we have with our individual and small business customers too!